The Benefits of Cyber Security Training
3 min read
Regardless of how much funds your company spends on innovative automated cybersecurity systems, your employees are going to be a weak link in your general security plan unless they are appropriately trained and certified. Through cyber security training, employees are guided and trained on the dangers and risks that lurk online, as well as how these dangers can be properly identified before the unthinkable transpires.
Are you still not convinced that your employees should have cyber security training? Here are the top six benefits for companies who offer this digitally advanced training for their employees. 
Improved Overall Security
Companies with trained employees can rest assured knowing that they are using secure passwords, flagging and reporting suspicious emails, and alerting the necessary IT or security teams about any dubious activities. This not only helps guard the company's data and files but also the company's private information from hackers.
Error Reduction
Recent studies showed that up to 80% of data breaches were actually brought about by employee error. With proper and regular training, this number will significantly decrease as employees know what to look out for, such as malware-filled email attachments, downloading spyware, and phishing attempts.
Boosted Employee Morale
As cyber security threats become more of a common happening, a lot of employees feel embarrassed, to a certain extent, for being untrained on the possible issues. By executing a cyber security training program, you will help empower your staff with the knowledge of what to be on the lookout for and how they can contribute in keeping the company stay safe, hence boosting their confidence, maintaining employee retention rates, and uplifting job morale.
Better Work  Culture
Being trained promotes a better workplace culture. By promoting data security as a priority, your staff can help keep themselves accountable for the best practices and help each other in safe technology use. With proper cyber security training, there will be confidence and a sense of ownership in managing the company's business. 
Instilling that kind of work culture will pay off in a lot of ways – higher retention, higher satisfaction, and more.
Increased Compliance
Regulations are becoming stricter as cyber security becomes a priority for both companies and even the customers themselves. A lot of business sectors have made cyber security training compulsory, while others are still failing to keep up with the times. Failure to comply with the modern security standards of today could lead to huge and costly lawsuits and even loss of business tomorrow.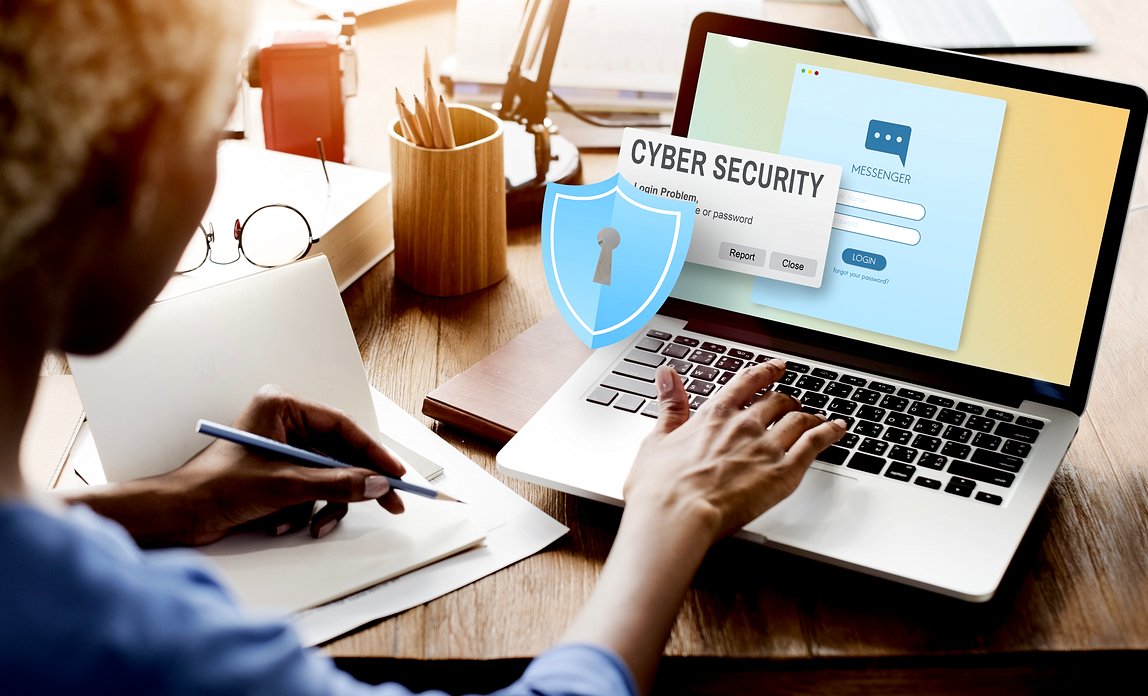 Save Time and Money
Bringing together a confident trained team with a data security-conducive work culture will save your company time and money. Data breaches are anything but cheap; most companies take more than half a year to recover from a cyberattack, with up to a million dollars in lost revenue, repairs, evaluations, and cyber security system improvement. Preparing your employees to prevent them is crucial to saving your business from the devastating costs associated with them. Think of cyber security training as an investment. Any cost acquired from holding cyber awareness training will prevent heftier costs down the line. 
Likewise, you'll also save time by providing security awareness training to your staff. One of the damages of data breaches is the time lost trying to fix and recover your systems. More than a financial loss, your business is at risk to be disorganized as you struggle to control the damage. By making sure that your team is working vigilantly against cyber threats, you are reducing the chance that you will have to experience a data breach.
Having a reliable security policy paired with security awareness training means less worrying and agonizing over the threats and risks of a data breach. You'll be able to relax more and be more productive knowing that everyone is on the same page.